3 Top Tips for Better Summer Storage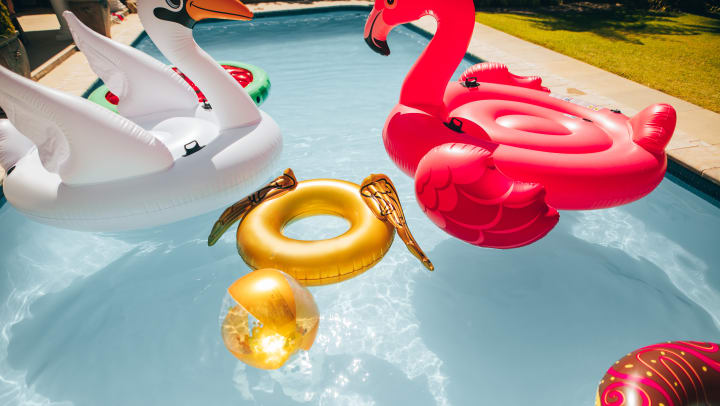 Now is the time to think about summer storage. What are you going to do with all of those winter items to make room for your summer items? How will you keep your home organized during the season transition?
Summer is a time to get outside and enjoy the weather, take a family vacation, and forget about those cold weather blues. Remember, you don't want your winter clothes or gear taking up space that could be used for fun pool and beach accessories!
When it comes to summer storage, you have three main options:
Self storage. Clear out space for new summer items. Lounge chairs, inner tubes, pool noodles, kayaks… summer items can take up a lot of space, and we all know we'll be buying more this year! Now is a great time to clear out some space to hold all of these items and make them more accessible throughout the summer months. Find those winter or fall items (i.e. ski gear, Christmas decorations, cold weather clothing) and pack them up for storage until next season. When the time comes, simply switch out your summer gear for your winter gear and you'll never have to worry about running out of space again!

Have a garage sale or yard sale. The summer is a great time to sell some of your belongings that you no longer need. Maybe you did a little spring cleaning a few months ago and found plenty of items that haven't been used in years. Maybe you have a child going off to college in the fall and need to get rid of some of their unwanted items as they move on to big things. People love garage sale hopping, and many big neighborhoods even have community-wide garage sales in the summer to help bring in even more customers.

Donate items. As you're making room for more summer gear and clearing out your winter items, you'll likely find things that you no longer need. Maybe storage isn't right for all of these items, especially if you don't anticipate ever needing them again. If you don't want to go the garage sale route, consider donating. The summer is a huge time to make donations and can help benefit your local community while helping clear up your home. What's better than that?!
Here are some tips if you choose self storage:
Choose your timing wisely. It's hot. And it's only going to continue to get hotter this season. If you're cleaning out a garage or attic, choose times early in the day or late at night when the sun isn't as hot to help keep you from overheating. Try to find a day that may not have high temperatures before you decide to pack up the truck and move your items.

Never move items on a rainy day. It may be tempting to choose a rainy day to move items into your storage unit because rain often means lower temperatures. However, we recommend never moving items on a rain day, as this can cause mold and mildew in your storage unit. If your items get wet in the process and are then stored for months at a time without being properly dried, it is very likely that mold and mildew will build up, resulting in a smell and even water damage to your items.

Don't store anything that can melt. Candles, food items, makeup, art supplies… These are all items that could easily melt in the heat. If your storage unit isn't climate controlled, this could be a big problem. Many of our storage units are climate controlled, but we still recommend leaving these items out of your unit just to be safe.
Now is the peak time for self storage, so don't hesitate to get a unit! We have plenty of options based on your unique size requirements and desired length of storage. Check out one of our locations and see why we can help you with all your needs when it comes to summer storage.
More From Space Shop Self Storage