3 Tips for Business Storage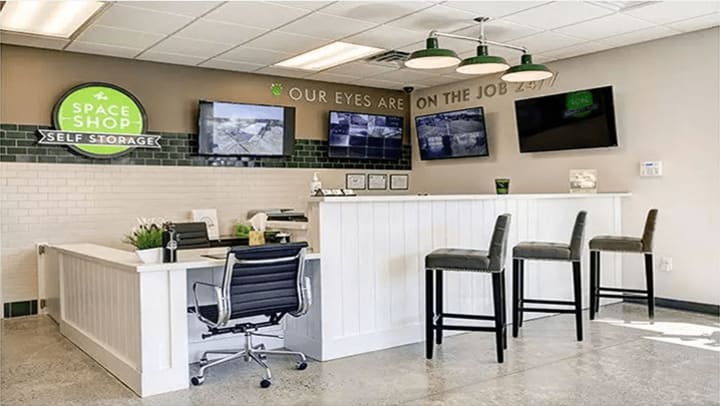 Being a business owner is incredibly rewarding: making your own schedule, choosing where your office is, and calling the shots. But the downside? Keeping another space organized and clutter-free. If your office is starting to seem less like a business center and more like a messy catch-all, it might be time to consider using a self storage unit. Here are some tips for business storage that'll keep your office space clean and collaborative.
1. Choose a unit that fits all your needs.
Before you decide on a specific unit, it's important to keep in mind your storage needs. Whether you have way too much office furniture laying around, or your filing cabinets are overflowing with paperwork from 10 years ago, there are a few things to keep in mind when choosing a unit.
How much do you need to store? Knowing the quantity or size of the things you plan on putting in storage helps dictate what size unit you'll need.

What do you plan on storing? Depending on the items you plan on storing, you may decide you want a climate-controlled unit. Climate controlled units help keep your valuables in their original condition and come in handy in extreme climates.
2. Know how to properly pack items for storage.
Knowing how to properly pack your items for storage is key to ensuring they stay in pristine condition. Some of the most common types of items we see businesses store are documents, furniture, and inventory/products. Some tips for safely storing these items:
Documents: Use airtight packing to ensure no moisture gets in, and store their containers on wooden pallets to keep them off of the ground.

Furniture: Cover furniture with drop cloths and use pallets to raise them off of the ground.

Inventory/Products: Keep clear records of what you've stored. You should also determine if your inventory requires a climate-controlled environment.
You can find more tips for properly packing your items here.
3. Store at a facility that cares about you.
Your business is important, so why not store at a facility that cares about your business just as much? At Space Shop Self Storage, we excel at helping entrepreneurs and small businesses find storage solutions that help them succeed. That's why you'll be able to find some amazing business office amenities at many of our locations such as…
Flexible business centers

Complimentary WiFi

Conference rooms

Document shredding services

FedEx drop boxes

Extended access hours

Monthly leases

Specialty coffees and warm cookies (because all entrepreneurs get hungry)
Ready to start storing? Reach out to us here and we'll help you choose a unit that's right for you and your business.
More From Space Shop Self Storage