10 Tips for Hosting Your First Holiday Party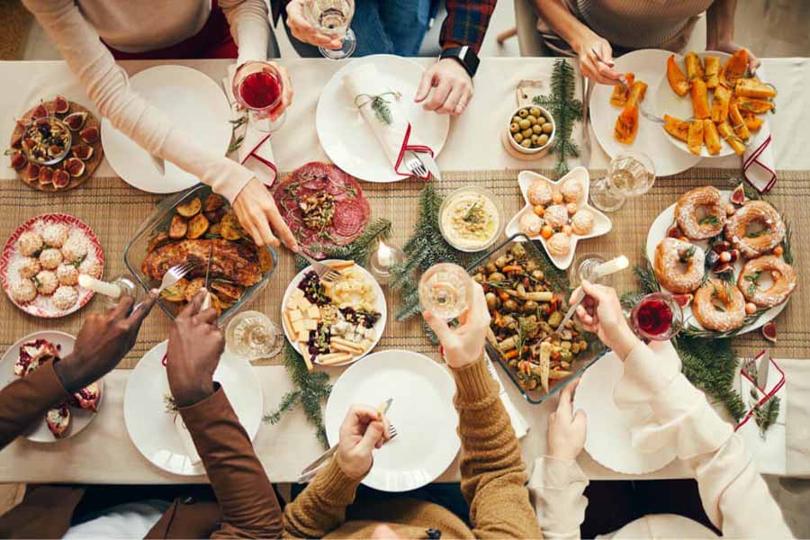 Having friends and family over when you don't get to see them as often as you'd like is one of the best parts of the holiday season. However, when you've planned a party and are expecting guests to come to your place for a good time, the last thing you want to do is welcome them into a messy and unorganized home. So, check out these top 10 tips for hosting your first-ever holiday party to make it a success.
#1. Get Ready to Do a Deep Cleaning
There is no better time to do a deep cleaning of the home than when you're planning your holiday party. Start dusting, sweeping, mopping, wiping down surfaces, and vacuuming when needed to clear debris, dust, and dirt from the property. Of course, you want your guests to enter a clean home for the party!
#2. Clear the Clutter
It's hard for guests to have a good time when they can't move around or dance inside the home. So, make sure that isn't a problem by clearing out the clutter. Toss what you don't need and adequately store what you'd like to keep.
If you have items you can go without using for extended periods, such as furniture and blankets you're saving for future use, use a convenient self-storage unit to save space. You can keep your items secured in the storage unit without worrying about having them all over your living room, dining room, and kitchen!
#3. Make a Charcuterie Board
Who doesn't love a good charcuterie board full of salami, pepperoni slices, assorted cheeses, nuts, fruit, and more? Get the ingredients needed and set one up yourself so that your guests can grab what they'd like throughout the party.
#4. Have Fun Options for the Children
Don't forget about the kids. If your guests are bringing their little ones with them, be sure to have some tasty finger foods and fun games or coloring books for the children to use to stay occupied. After all, you want everyone to have a good time at the party!
#5. Pick Out Holiday Decorations
Make your home look more festive for the holiday season and the holiday party you're hosting by picking out the perfect holiday decorations. Hang your decorations throughout the house, paying particular attention to rooms your guests will frequent during the party.
#6. Plan Your Menu
Plan the menu and let your guest know what you're serving. Be sure to include something for everyone, including those picky eaters who don't like their foods to touch!
#7. Set a Specific Time for the Party
Make sure to set a specific time for the party. Choose a time that works best for you and gives you a few extra hours to make sure everything looks clean and as organized as possible inside the home.
#8. Make It Fun with Games and Entertainment
Be sure to make the party fun, entertaining, and memorable by playing games and providing other entertainment sources. You can pull out the Cards Against Humanity and the karaoke machine to bring this party to life.
#9. Use Disposable Items When Possible
Save yourself some time and energy during the party's aftermath by using disposable products when possible. For example, if you're using a slow cooker to prepare meatballs or other foods for the party, use slow cooker liners to make cleanup a breeze. You can also use disposable plates and cutlery so that it's less to clean after everyone leaves.
#10. Consider a Potluck-Style Event
If you want to spend less time in the kitchen cooking and more time getting your house in tiptop shape for the party, consider hosting a potluck-style event where each guest brings something, such as macaroni salad, sliders, baked mac and cheese, desserts, and much more.
Use these tips to host an extraordinary holiday party for family and friends. You can host an unforgettable party that will have your loved ones anticipating your next event.
More From Space Shop Self Storage